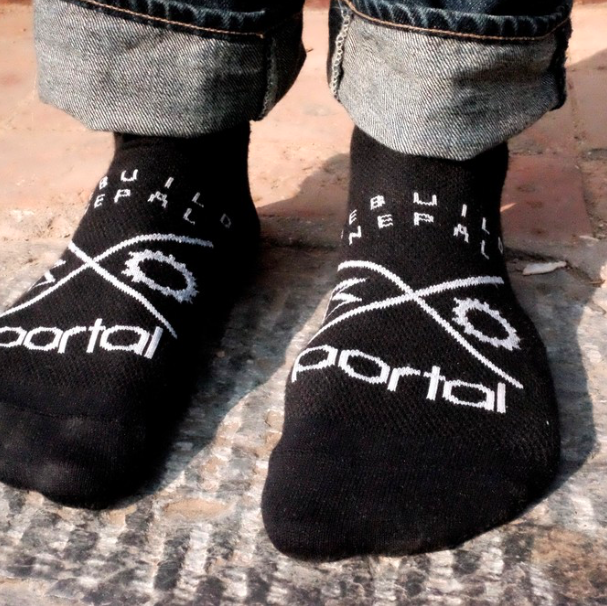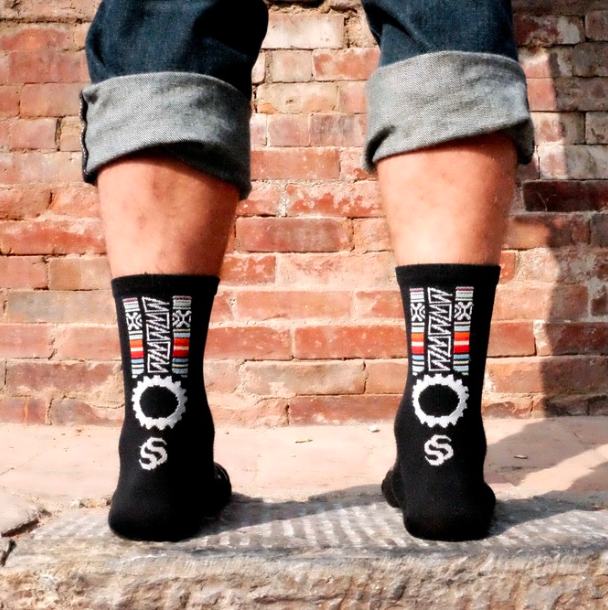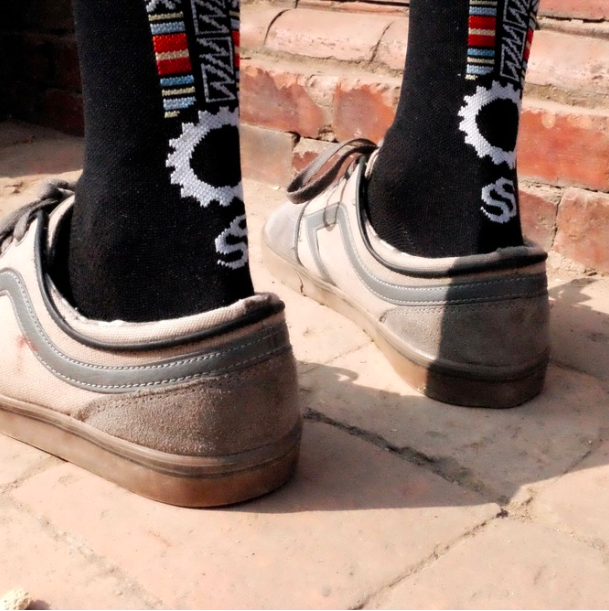 NPRs. 1,500 (including VAT)
With their Coolmax material and unique design, these socks are perfect for both cycling and stockings. The design is inspired by the textiles created by women in the parts of Nepal most affected by the April 2015 earthquake.
Help us rebuild Nepal with these functional, distinctive socks.
Our Headquarters: Chobhar, Lalitpur
Phone: +977 981-017-3253
Email: info@portalbikes.org